Get to know Headway
Rotherham
Headway Rotherham aims to promote understanding of all aspects of brain injury / head injury and to provide information, support and services to help people with brain injury, their families and their carers in Rotherham.
Brain injury can happen to anyone, anywhere, at any time. In the UK each year, one million people will attend hospital having sustained a head injury of some kind.
A severe head injury can damage the brain and may cause a variety of disabilities. Problems resulting from brain injury may include:
Personality change
Poor memory and concentration
Impaired speech
Loss of mobility
Communication problems
Loss of social skills
Aggression and inappropriate behaviour
Epilepsy
Lack of insight
Poor planning and problem solving skills
Lack of understanding
Lack of initiative and motivation
Money-handling problems
Meet Our
Team
We're here to help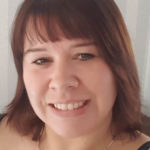 Community Development & Engagement Worker
Tel: 01709 524100   |   Mob: 07925 224461   |   Email – info@headwayrotherham.co.uk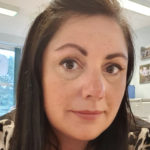 Brain Injury Advocacy & Support Worker
Tel: 01709 524100   |   Mob: 07483 152909   |   Email – headwayadvocacy@outlook.com
Headway UK
Get more information from Headway UK
Headway is the UK-wide charity that works to improve life after brain injury by providing vital support and information services, including:

• A freephone helpline and email address – 0808 800 2244  |  helpline@headway.org.uk
• A comprehensive award-winning website containing information and factsheets on all aspects of brain injury, visit by clicking www.headway.org.uk
• An award-winning range of booklets and publications designed to help people understand and cope with the effects of brain injury (please click here to find out more)
• An emergency fund to assist people dealing with the financial implications in the immediate aftermath of a brain injury (please click here to find out more)
• A Brain Injury Identity Card to help in everyday situations and if you come into contact with the criminal justice system (please click here to find out more)
• Headway Acute Trauma Support (HATS) nurses to support families whose loved ones are in the acute stage of care following brain injury (please click here to find out more)
• A directory of approved residential homes, rehabilitation units and respite facilities specialising in ABI (please click here to find out more)
Headway Rotherham Code of Conduct
To ensure all Headway members are able to enjoy the variety of events activities the committee have decided to implement a code of conduct.
The aim of the code is to make sure that all members attending Headway Rotherham events feel safe, welcome and have a good time.
1) Be polite to other members and Headway volunteers at all times.
2) Listen respectfully when other members or volunteers are talking.
3) Respect other's opinions and points of view.
4) Do not intimidate or act aggressively towards other members or volunteers.
5) Cooperate with other members and volunteers.
6) Be positive.
If somebody is not following the above, the Headway Volunteer(s) leading the event will ask the member to leave and the incident will be recorded.
If you have any questions about this, please do not hesitate to speak with a Headway Volunteer.
Thank you for your cooperation.
Headway Rotherham AGM 2021
Headway Rotherham Chair and Treasurer's (combined) Report September 7th 2021
Headway Rotherham Accounts
Headway Rotherham Accounts – Year Ending 31st August 2021